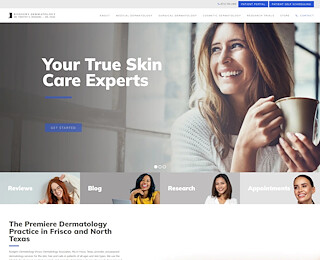 Trust Rodgers Dermatology For Effective Fat Reduction in Frisco:
Are you dealing with stubborn fat that won't respond to diet and exercise? If so, you're like a lot of our patients at Rodgers Dermatology. Patients come to us seeking affordable treatments for improving the appearance of their skin, including procedures that offer fat reduction in Frisco. We'd like to schedule a consultation with you in our office to discuss your personal goals and help you determine the right treatment or procedure to help you reach those goals. Call our office at 972-704-2400 to book a visit with our staff today.
New SculpSure treatment is a breakthrough in non-invasive body sculpting, and is known throughout the US as one of the most popular and effective ways to reduce the appearance of fat- especially in problem areas, like the abdomen or love handles. Best of all, it takes just 25 minutes to undergo a SculpSure treatment- and for many patients, a single treatment is all that is needed to get desired results. If your personal goals require more than a single treatment, it's not a problem; we can schedule a second treatment to fit your time-frame.
If you're experiencing unwanted fat under your chin, you may be a candidate for Kybella treatment that can eliminate the appearance of a double chin with one treatment. Kybella injection is known as the safest and most effective treatment for submental fat; in fact, it's so safe that the FDA has approved it for treating children under the age of 18. Kybella breaks down and absorbs fat by destroying the fat cells, and once destroyed, they cannot regenerate at a later time. Patients who gain weight after Kybella treatment find that the weight is more evenly distributed.
Our MedSpa provides affordable fat reduction for Frisco residents looking at safer and more affordable solutions compared with surgery. If you've been thinking about cosmetic surgery to address fat, you'll find that with new technology, there are numerous treatments available now that come with no down time, little or no side effects, and no scarring.
Book an appointment with our staff by filling out the convenient online contact form or call our office at 972-704-2400 to schedule a visit. We are dedicated to helping you achieve the results you desire, using safe, cutting edge technology. You can see a complete itinerary of services we provide by spending a few moments on our website. We offer several affordable options for fat reduction in our Frisco facility.
Take advantage of the free resources in our online blog library and stop back often for new articles and information. You can see real before-and-after photos in our patient gallery to see results for yourself. See our SculpSure gallery to find out what our affordable treatments can do for you. For additional treatment photos, stop by our facility and request our before-and-after portfolio at the front desk.
Fat Reduction Frisco
Rodgers Dermatology
972-704-2400
3880 Parkwood Blvd Suite 102 Frisco, TX, 75034
View Larger Map
We welcome your comments!