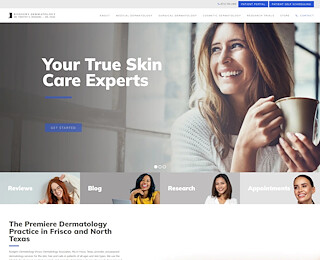 Looking at your options for fat removal in the Frisco area? Consider one of the newest, most innovative treatments available today. Rodgers Dermatology offers SculpSure treatments in their Frisco location for a sculpted body you'll be proud of.
Dr. Timothy Rodgers at Rodgers Dermatology is the top SculpSure provider in Frisco, TX. If you have areas of your body that you wish were more sculpted, but are not able to eliminate certain areas of stubborn fat, you may find that SculpSure treatment is right for you. As a breakthrough in non-invasive body contouring, SculpSure is specifically designed to treat problem areas including your abdomen and love handles in just 25 minutes- with no surgery or downtime required!
SculpSure is the perfect procedure for anyone dealing with trouble spots, particularly ones that have proven to be resistant to diet and exercise. The 25 minute procedure destroys up to 24% of treated fat cells, without the need for surgery. If you're like most patients, you'll see results after the very first treatment, however you may wish to have additional treatments based on the results you're looking for.
Dr. Rodgers and his team will be happy to discuss the best treatment plan for you with you call 972-704-2400. As a board-certified dermatologist, Dr. Rodgers has devoted his practice to the diagnosis and treatment of skin and body problems and to the improvement of the skin's appearance. As your professional SculpSure provider, Dr. Rodgers will work toward the ultimate goal of helping you feel happier, healthier and beautiful on the inside and out.
Feel free to visit Rodgers Dermatology's SculpSure microsite for photos and information on their innovative fat removal service in Frisco. With non-invasive body contouring, you can achieve the results you're looking for in as little as a single treatment.
SculpSure is not liposuction, rather it is the world's first FDA-cleared laser treatment for non-invasive lipolysis of the flanks and abdomen, a state of the art, controlled, light-based technology that is ideal for anyone looking to get rid of stubborn fat. Patients benefit from SculpSure in the following ways:
- Using a concentrated laser offers safe results for patients who are looking for fat elimination through non-invasive means. There is no risk of infection or scarring since there is no incision.
- At 25 minutes for a treatment, SculpSure is one of the fastest ways to obtain the fat removal you're looking for in Frisco. If you're like most patients, you'll be in and out of the office in under an hour.
- SculpSure's results are permanent, so you won't have to come in for follow up treatment once you reach your goals.
- No downtime means you can return to work immediately following a treatment, making it one of the most convenient fat removal options in Frisco.
Contact Rodgers Dermatology by calling 972-704-2400 for more information on the hottest new fat removal system in Frisco. For photos, go online to RodgersDerm.com and click on the Gallery Link at the top of the home page.
Fat Removal Frisco
Rodgers Dermatology
972-704-2400
3880 Parkwood Blvd Suite 102 Frisco, TX, 75034
View Larger Map
We welcome your comments!