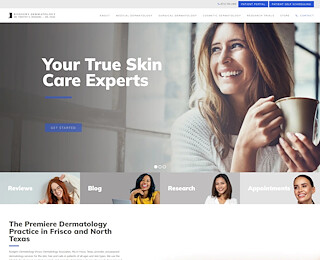 Ready to get rid of spider veins? Frisco area's most beloved medical spa, Rodgers Dermatology, is using leading-edge technology to clear spider veins with a safe and affordable treatment. If you're dealing with unsightly leg veins, give us a call at Rodgers Dermatology to schedule an appointment with our staff.
Spider Veins Frisco
Rodgers Dermatology
972-704-2400
3880 Parkwood Blvd Suite 102 Frisco, TX, 75034
View Larger Map
We welcome your comments!