"Dr. Rodgers is a Diamond-level Botox® injector and has treated thousands of happy patients
Understanding Botox®
While it seems that nearly everyone is offering Botox® these days, you need a board-certified, experienced provider to ensure that you receive the best treatment with outstanding results.
Rodgers Dermatology in Frisco, Texas, has treated thousands of patients using Botox® with consistently incredible results. Dr. Rodgers provides Botox® treatments for patients in the entire Frisco area, including Dallas, Fort Worth, and Plano.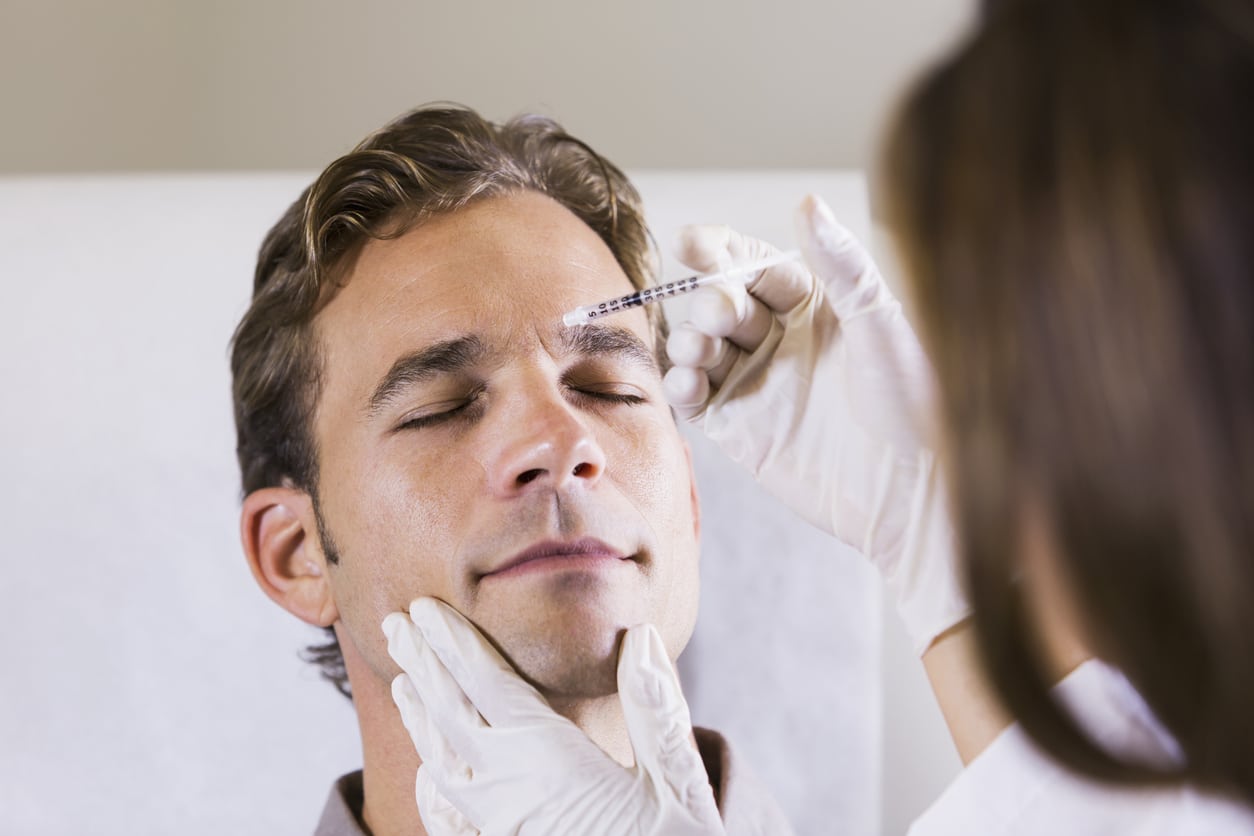 Find Natural Results with Botox in Frisco, Texas
Botox® is by far the most popular non-surgical aesthetic treatment in the United States. Dr. Rodgers provides personalized treatment plans using Botox® to help patients suffering from fine lines and wrinkles caused by aging, sun exposure, and other damaging elements.
During an initial consultation, Dr. Rodgers learns the patient's desired results, whether that is addressing lines across the forehead, between or around the eyes, around the lips, or on the neck and jowls. Depending on various factors, Dr. Rodgers may recommend Botox®, either alone or with other injectables, to achieve the patient's desired result.
Botox® treatments are known for their convenience, as there is no anesthesia, downtime, or scarring required for the treatments to be effective. Most patients find their treatment takes only a matter of minutes in our office. Results typically fully appear within a few days following treatment and last approximately three to five months (results vary from patient to patient).
Choose Rodgers Dermatology for Botox® around Frisco, Texas
Dr. Rodgers is one of the most trusted and experienced Botox® providers in the Dallas-Fort Worth area with nearly 15 years of experience as a board-certified dermatologist. Our comfortable, compassionate office environment and friendly staff welcome patients as soon as they step through the doors. We emphasize listening to our patients and providing tailored treatment plans to ensure that our patients find their desired results, whether that is through cosmetic non-surgical injectables like Botox® or addressing general skin conditions, such as acne or eczema.
We emphasize listening to our patients and providing tailored treatment plans to ensure that our patients achieve their desired results, whether it is through cosmetic treatments like Botox, or more advanced procedures like laser resurfacing or thread lifts. 
Choose Dr. Rodgers at Rodgers Dermatology for Qualified Botox® Treatment in Frisco, TX
While Botox® is considered a non-surgical option to address the signs of aging, it's important to choose a qualified provider in the Frisco, Texas area. At Rodgers Dermatology, patients find a board-certified dermatologist in Dr. Timothy Rodgers, as well as a highly-qualified and experienced staff that has successfully treated thousands of patients with Botox®.
Find a personalized treatment plan to address your fine lines and wrinkles or excessive sweating with Botox® treatment at Rodgers Dermatology. Learn more about Botox® and find out if it could help provide your desired results by scheduling an appointment in our Frisco, Texas, office. Give us a call at (972) 704-2400 or request an appointment online, and let us show you how you can love your smooth, youthful skin!
Are you interested in scheduling an appointment? If so, please fill out the form to request an appointment with Rodgers Dermatology!