Surgical Dermatology
Dermatologic surgery is used to treat the medical and cosmetic conditions of the skin, hair, nails, veins, mucous membranes, and adjacent tissues. At Rodgers Dermatology, we use surgical dermatology to treat various skin cancers, provide reconstructive flaps and grafts, and more.
Why Dermatologic Surgery?
Dermatologic surgery is used for a variety of skin conditions, including skin cancer, at Rodgers Dermatology in Frisco, Texas. Highly trained, experienced, and certified, Dr. Timothy Rodgers is dedicated to providing patients with the highest quality surgical dermatology procedures and techniques.
Dr. Rodgers uses the latest technologies, innovations, and procedures to provide minimally invasive surgical dermatology, typically performed under local anesthesia, to help patients suffering from skin cancer. He also performs other cosmetic procedures, such as hair restoration, varicose and spider vein treatments, correction of acne scarring, and reconstruction.
Because many of our surgical dermatology procedures require only local or regional anesthesia, patients often experience successful procedures with reduced recovery periods.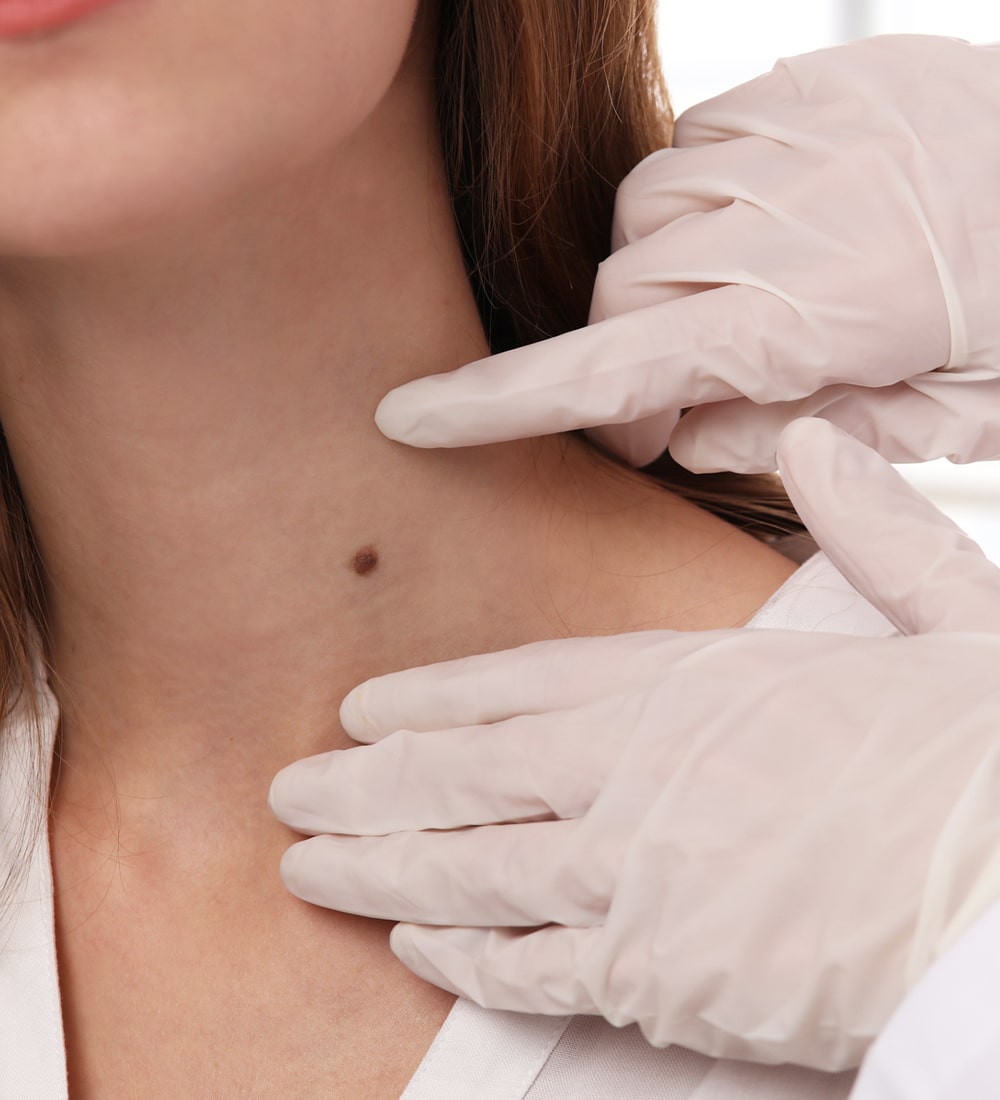 Skin Cancer Treatment in Frisco, TX
At Rodgers Dermatology, Dr. Rodgers uses the latest surgical dermatology procedures to excise skin cancer from patients with a positive diagnosis. In our advanced practice, Dr. Rodgers performs an incisional biopsy on the area of the skin in question, and following a thorough examination, may recommend the use of surgery depending on the type of skin cancer.  
Following an initial diagnosis, Dr. Rodgers will provide a personalized treatment plan to help the patient overcome skin cancer and seek to prevent any future recurrence.
The most common types of skin cancer include: 
Depending on the type and depth of the skin cancer, Dr. Rodgers may recommend different surgical options, such as: 
Contact Rodgers Dermatology in Frisco, TX for Dermatologic Surgery
Dr. Rodgers at Rodgers Dermatology in Frisco, Texas, is a board-certified dermatologist with training and certification in a variety of surgical dermatology procedures. Using the latest technology and innovation in skin surgery, most patients experience a full recovery and minimal scarring.
If you suspect you may have skin cancer or have a questionable spot on your skin, we encourage you to schedule an appointment with our board-certified dermatologist at Rodgers Dermatology.
Are you interested in scheduling an appointment? If so, please fill out the form to request an appointment with Rodgers Dermatology!