Rosacea Treatment
Rosacea treatment at Rodgers Dermatology in Frisco, TX.
Understanding Rosacea and How To Treat It
Rosacea is a skin condition that causes redness and often small, red, pus-filled bumps on the face and small visible blood vessels. Many factors can cause flare-ups, but some may be preventable and manageable. By taking a few special precautions against potential environmental and lifestyle triggers, you can avoid aggravating the condition.
At Rodgers Dermatology, our experts are knowledgeable about treatment options, medication options, and lifestyle changes that may help.We'll also discuss and examine any environmental factors that may be triggering your condition.
Dr. Timothy Rodgers and our staff can arrive at a diagnosis and then develop a treatment plan that works for you.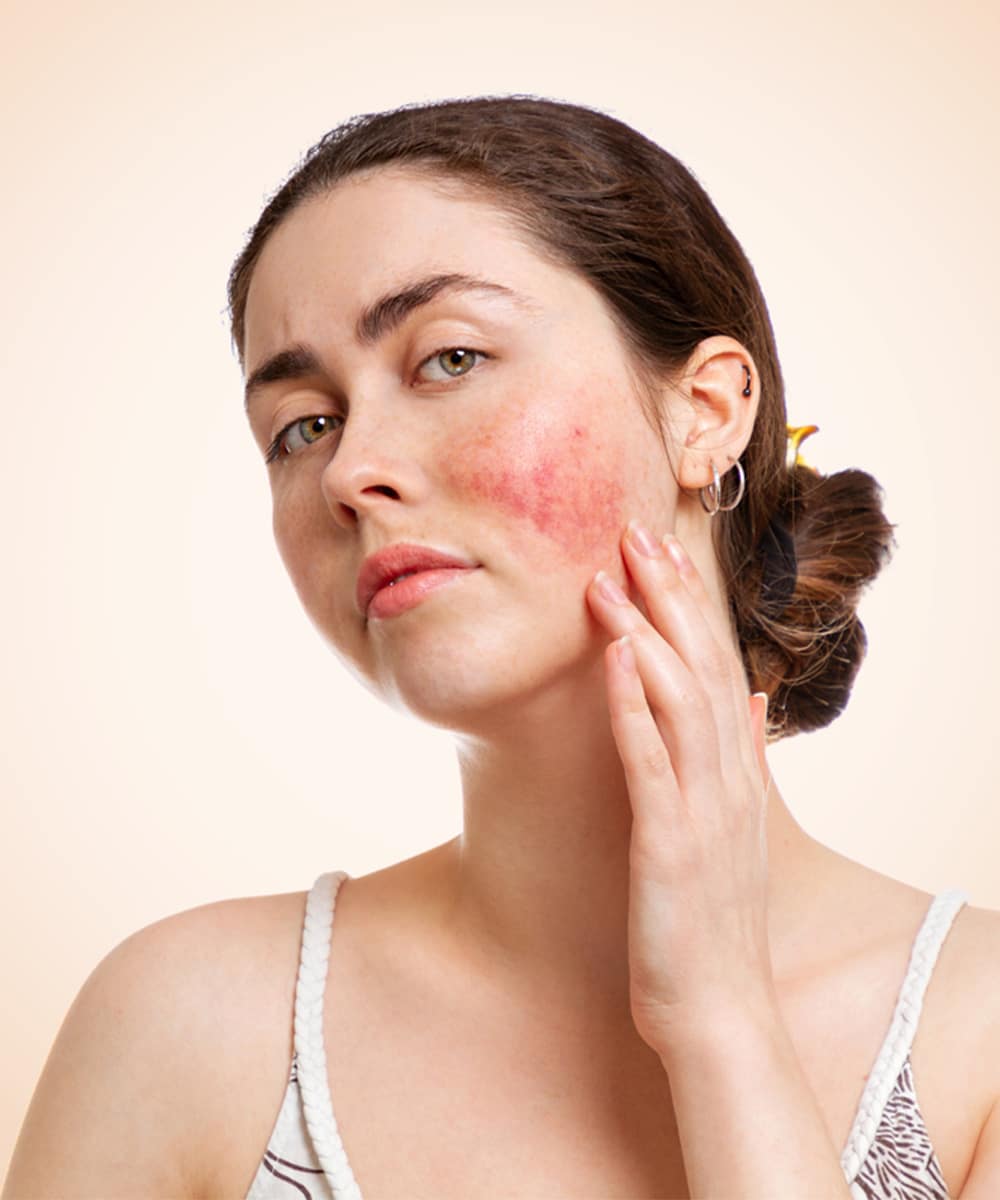 How do we treat rosacea?
Photorejuvenation with laser treatments and IPL are often very successful ways for controlling rosacea and preventing flares. These methods reduce redness and blood vessels in the skin, which results in a more even color tone that's less likely to flush.
A combination of multiple therapies often leads to the best treatment results and control of rosacea. There are also other ways you can help manage and prevent flare-ups.
Tips for Treating Rosacea
Schedule an Appointment w/ Dr. Rodgers for Rosacea Treatment in Frisco, TX
If you are ready to learn more about the dermatology options that may treat your rosacea, schedule a consultation with us here at Rogers Dermatology. Call 972-704-2400 or book your appointment online. You're taking the first step on your journey to beautiful, healthy skin.
Are you interested in scheduling an appointment? If so, please fill out the form to request an appointment with Rodgers Dermatology!