Is your skin showing signs of aging, such as fine lines or wrinkles around your eyes, lips, or across your forehead? If so, injectables may be a solution to help you find a more youthful appearance without invasive plastic surgery.
Understanding Xeomin
At Rodgers Dermatology in Frisco, Texas, board-certified dermatologist Dr. Timothy Rodgers uses a variety of injectables to help patients find fuller, more youthful skin across their face. Depending on the patient's individual needs, Dr. Rodgers may recommend the use of Xeomin instead of other popular injectables.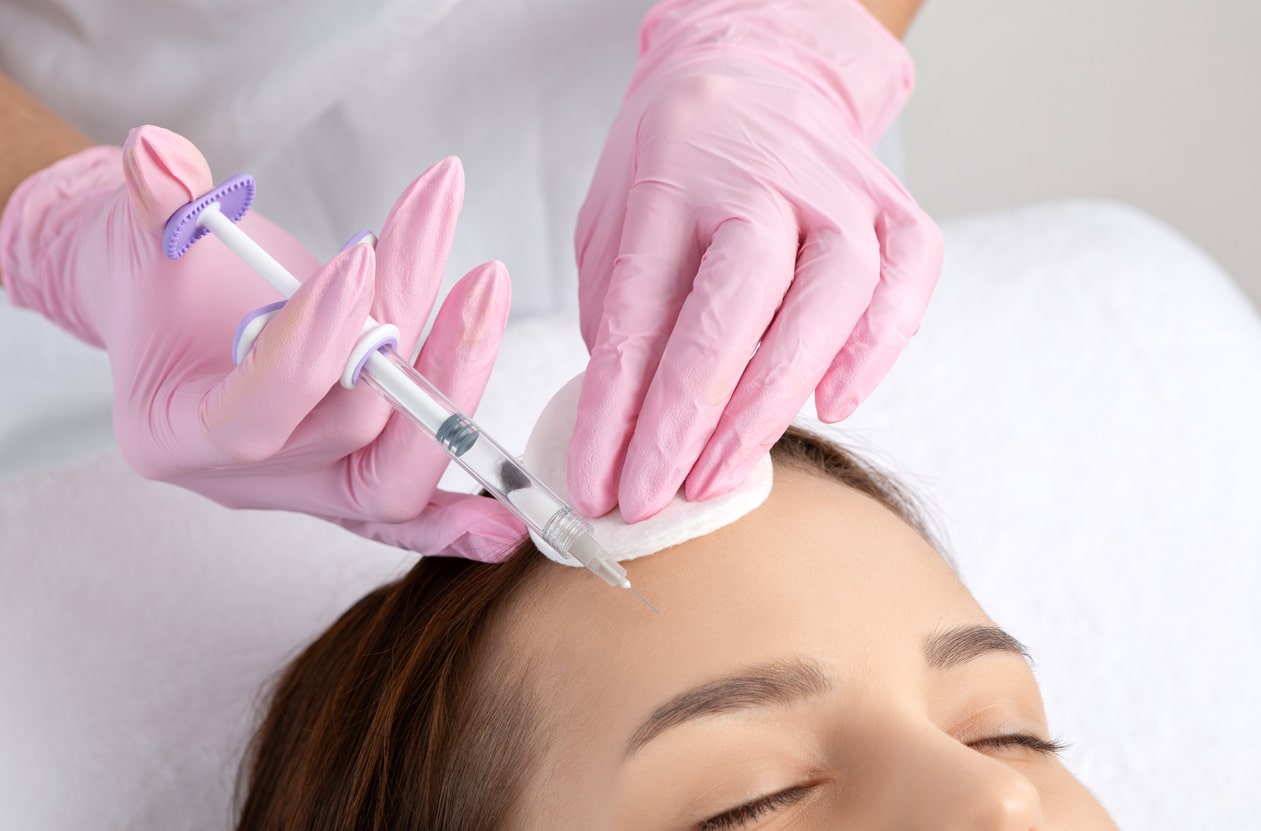 What is Xeomin?
Much like Botox®, Xeomin is an injectable that blocks muscle movements, softening the skin across the face and décolletage. For patients with fine lines and wrinkles, Xeomin relaxes the areas of injection, providing the appearance of smoother, more youthful skin. Xeomin may also be used for a variety of other conditions, including a gummy smile, Bell's Palsy, jaw reduction or definition, and more.
This minimally-invasive anti-aging treatment is available in our office and recommended by board-certified dermatologist Dr. Timothy Rodgers.
Xeomin FAQs
As with other injectables, there are some common questions that our patients in our Frisco, Texas office have when considering cosmetic dermatology treatments for fine lines and wrinkles. View some of the most common questions about Xeomin, and contact us with any additional questions.
Schedule Xeomin Treatment at Rodgers Dermatology
If you're interested in injections to address a variety of skin concerns, such as the appearance of fine lines or wrinkles, schedule an appointment with Dr. Timothy Rodgers at Rodgers Dermatology in Frisco, Texas. As a board-certified dermatologist with years of experience, Dr. Rodgers can recommend the perfect treatment to achieve a more youthful, radiant appearance.
Request your appointment online or give us a call at 972-704-2400 to schedule an appointment, and let Dr. Rodgers provide a personalized treatment plan for your skin.
Are you interested in scheduling an appointment? If so, please fill out the form to request an appointment with Rodgers Dermatology!