Instead of filling individual wrinkles and lines, we treat the entire face and restore a more youthful, volumized appearance. Sculptra Aesthetic helps us to do that.
Aging is one thing. Looking old is something else. Everyone wants to look and feel their best…not different, just refreshed. We now know that aging is not the result of gravity and sagging skin. Aging is a gradual process that starts in our 30's and continues throughout life. The changes in our face that we associate with aging are due to the loss of bone, fat, and collagen – the underlying structures that support our skin and give our faces a more youthful appearance.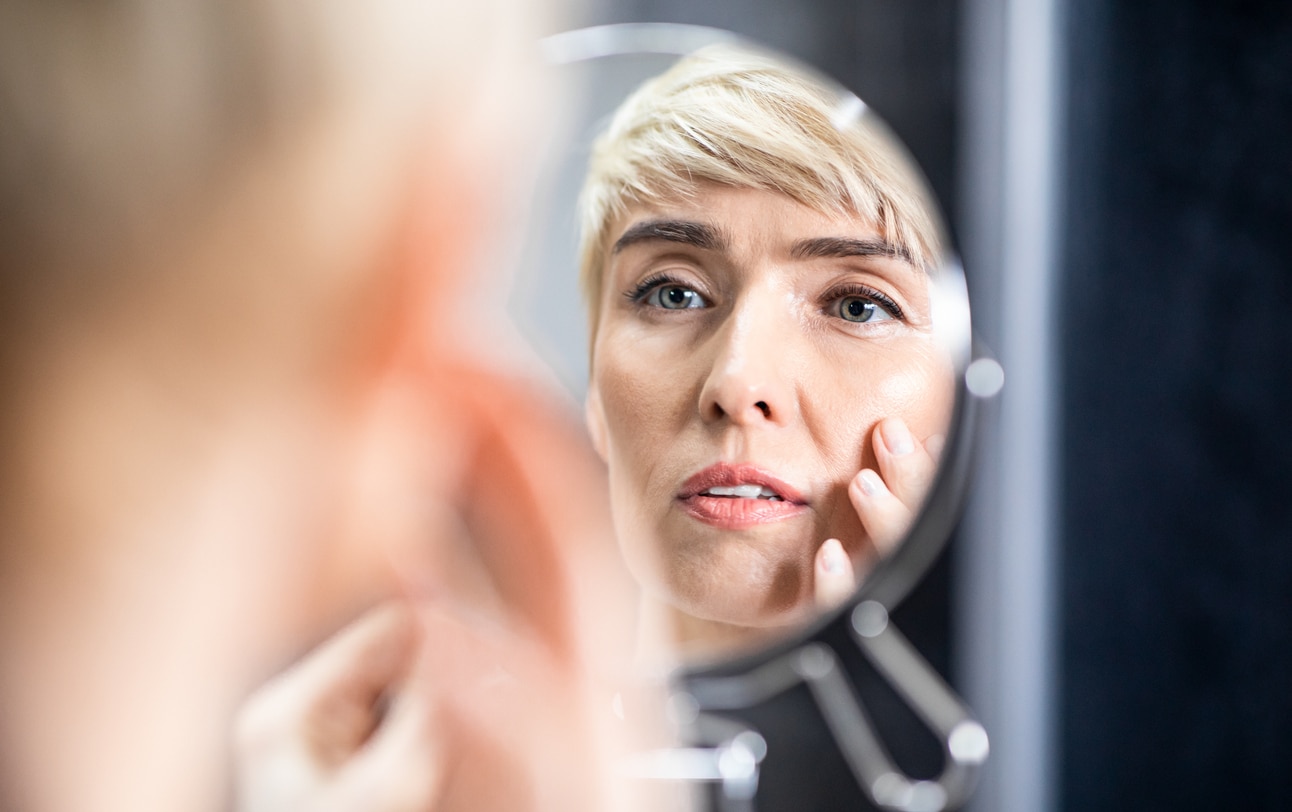 What is Sculptra?
Sculptra Aesthetic is a facial injectable that works gradually in a series of treatments – on average, three sessions over a few months – for a subtle, more youthful looking appearance. It begins to work within the deep dermis, where your skin's structure is reinforced as Scuptra Aesthetic helps to replace lost collagen. This collagen restores the look of fullness of your shallow to deep facial wrinkles and folds that have depleted over time. This can provide a refine, more youthful-looking appearance that can last for 2 years or more.
Understanding Sculptra
Sculptra is biocompatible and biodegradable. It's made from a material called poly-L-lactic acid (PLLA), which is gradually and naturally absorbed by the body as it works to replace lost collagen. PLLA has been used for decades in dissolvable stitches and as a facial injectable since 1999 in over 30 countries.
Your provider will discuss your options in detail and help you to attain your goals.
Contact Rodgers Dermatology for Sculptra Aesthetic
Request your appointment with Dr. Rodgers and his friendly, knowledgeable staff and find the glowing, youthful skin you desire. We look forward to meeting you and providing the highest quality cosmetic dermatology treatments in the Frisco, Texas, area.
Are you interested in scheduling an appointment? If so, please fill out the form to request an appointment with Rodgers Dermatology!