Mohs Surgery
Mohs surgery is a specialized type of skin cancer surgery that is performed by dermatologists in the office. The visible portion of the skin cancer is removed by the Mohs surgeon, along with a narrow margin of surrounding normal skin. The tissue is then taken to an on-site lab, where it is processed, stained, and evaluated under the microscope by the surgeon.
What is Mohs Surgery?
The entire underside and edges of the tissue are examined thoroughly to ensure there are no remaining skin cancer cells. If cancer is still present, another layer of tissue is removed, but only at the exact site that was noted to be "positive." This allows any normal, non-involved skin to be preserved. Once the skin cancer has been removed, the surgical defect is then repaired, most often by the dermatologist. In some cases, other specialists will be involved in the repair, including plastic surgery, ENT Surgeons, or others.
Not all skin cancers require Mohs surgery. Dr. Rodgers will determine if you are a candidate and require this procedure. Mohs surgery is typically used for skin cancers in anatomic areas in which preservation of normal healthy tissue is critical for functional and/or cosmetic purposes, such as the face, neck, eyelids, nose, ears, fingers, and toes. It can also be used for skin cancers that have recurred after being treated, large skin cancers on the body, and other types. Studies have shown Mohs surgery to provide a 5-year cure rate of 99% for new cancers.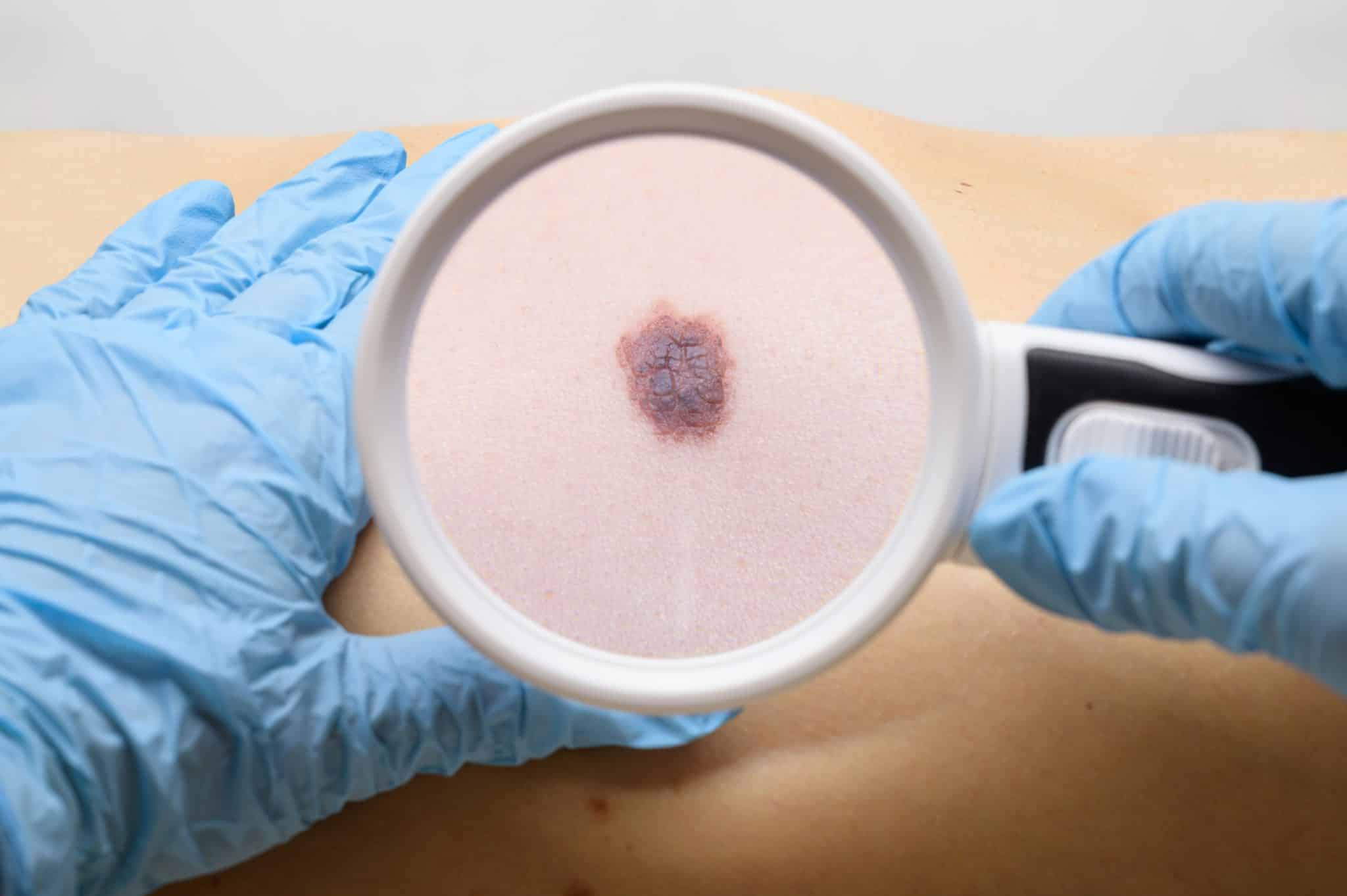 Skin Cancer Treatment in Frisco, TX
Dr. Rodgers has received extensive training in Mohs surgery.  Residency training provides the basic skill set for the Mohs technique, including skin cancer pathology, dermatopathology, dermatologic surgery, the repair of surgical defects, and training under other Mohs surgeons.  After residency, Dr. Rodgers underwent further training through the American Society for Mohs Surgery.
Prospective patients may wish to learn more about Mohs surgery.  If you have been diagnosed with a skin cancer for which Mohs surgery is indicated, we would be happy to discuss the procedure with you in further detail.  Please click here to book a consultation with Dr. Rodgers.
Contact Rodgers Dermatology in Frisco, TX for Mohs Surgery
If you suspect you may have skin cancer or have a questionable spot on your skin, we encourage you to contact us to schedule and appointment with Dr. Rogers, our board-certified dermatologist.
Are you interested in scheduling an appointment? If so, please fill out the form to request an appointment with Rodgers Dermatology!